Big thanks to Emlid for generously offering their global Internet NTRIP caster service at no cost to the public! For all the ins and outs, just head over to their website: https://emlid.com/ntrip-caster/
The beauty of Emlid's NTRIP caster service isn't just that it's free – it's also incredibly user-friendly. You can sign up and have your very own NTRIP caster mount point set up in under a minute. Let me walk you through the process:
For First-Time Users, begin by signing up on the Emlid website: https://emlid.com/ntrip-caster/
Click the "Sign Up" button.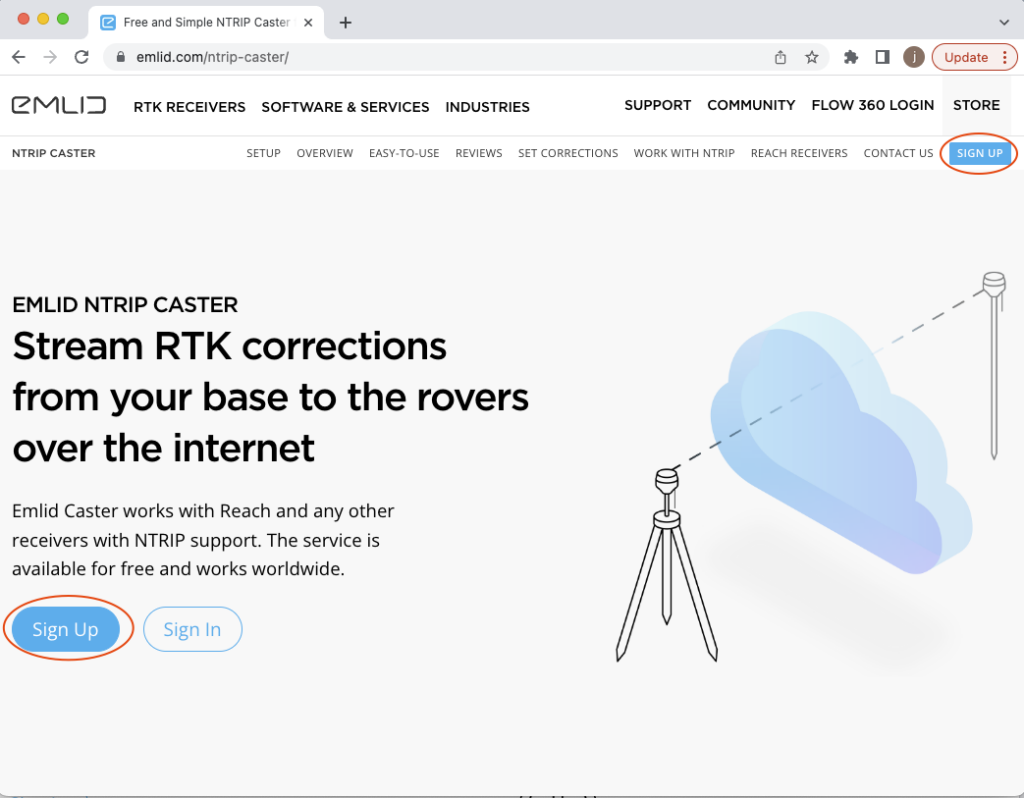 Choose the "Sign Up" option and proceed with the sign-up process. If you're already logged into Google on this browser, you can simply select "Sign Up with Google."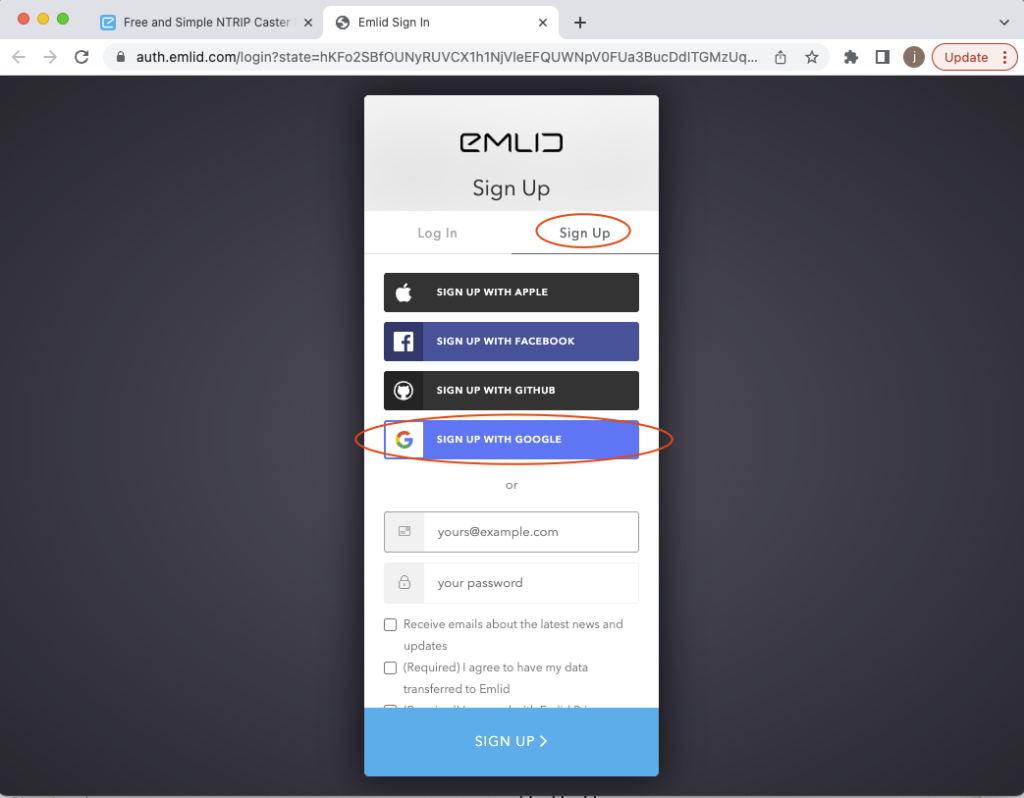 Select your Google account to complete the sign-up.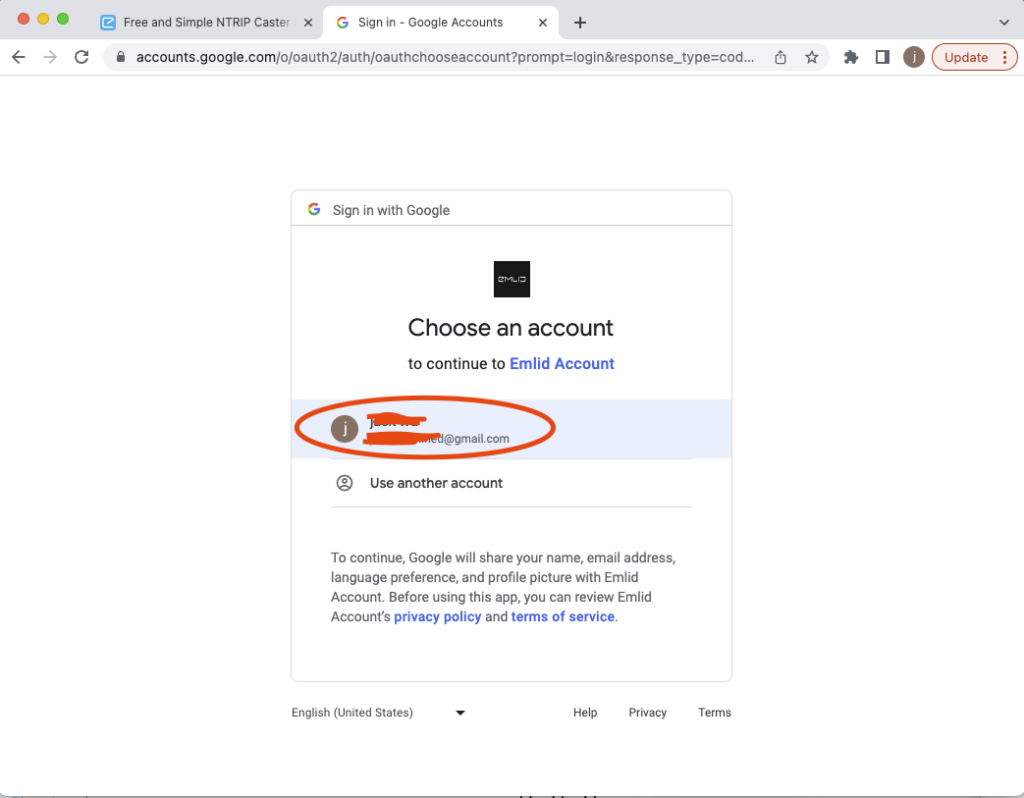 Check the "I Agree" checkbox and hit the accept button.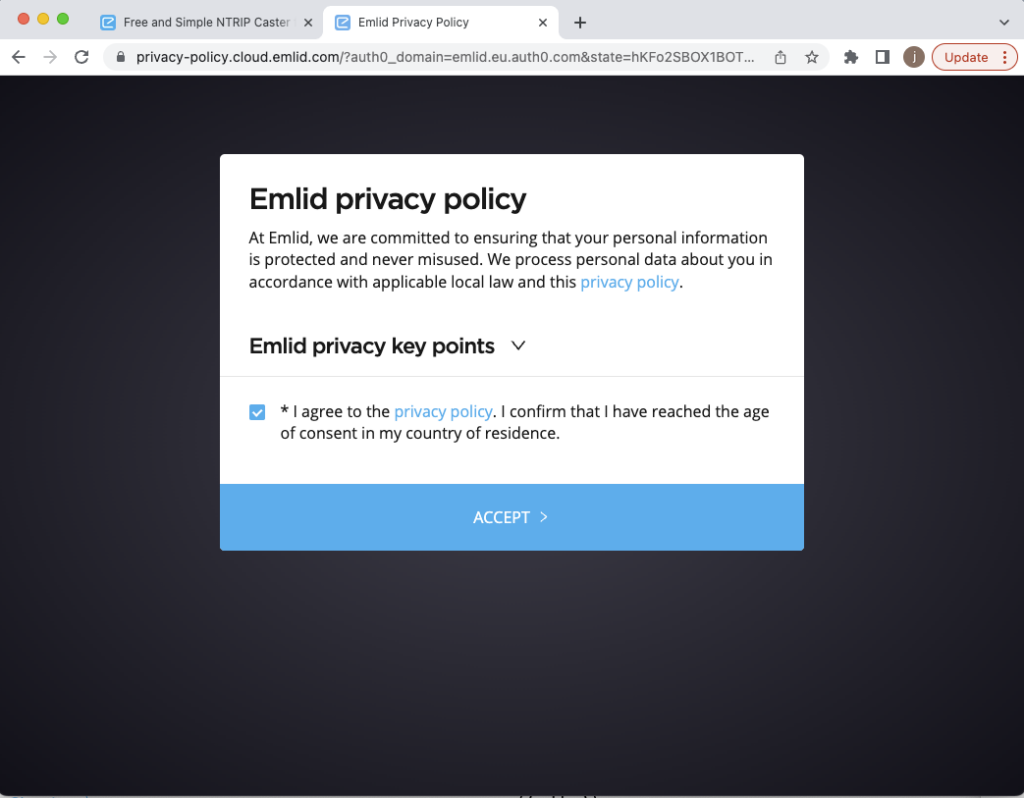 After that, Emlid will generate your personalized NTRIP mount point and share the connection details with you. With this information, you can effortlessly link your RTK base station to this mount point. Plus, they'll also provide the necessary connection info for your Rover.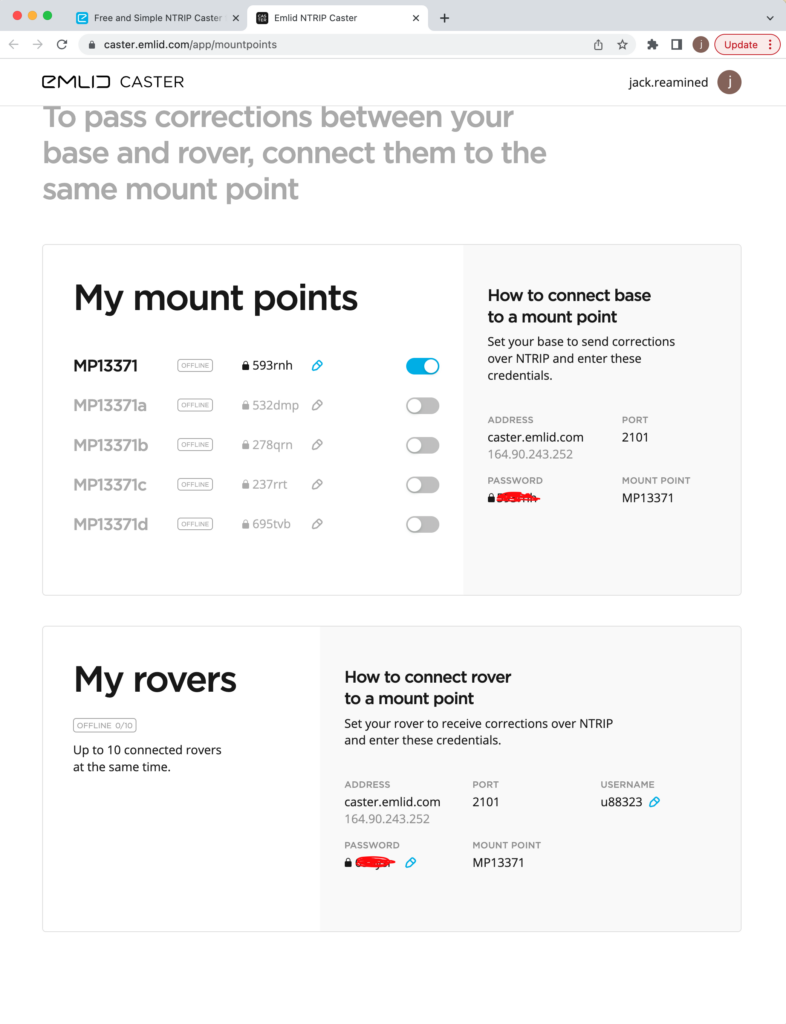 After following these easy steps, you'll have your very own NTRIP Caster mount point on the internet – ready for immediate use.